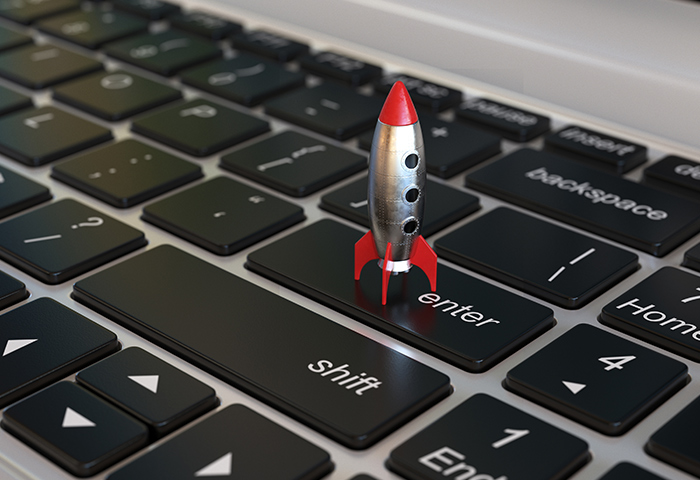 · Focus on IObit Advanced SystemCare 15 PRO
Speedy computers are the need of time. Everyone wants an active computer that can facilitate and communicate faster. To keep a computer responsive, it needs optimization day to day and for proper optimization we need proficient PC optimizers and PC cleaners.
There are a lot of free PC cleaners and optimizers available in the market that claim to deliver best performance but when used they do not live up to the hype. PC optimization is useful to remove unwanted files, videos, images, and audios from any system. It is very effective in enhancing PC speed and increasing business productivity.
In this article, we will be focusing on one of the top PC optimizers that helps improve your PC's life and prevents the virus, bugs, and malware from infecting your important and mission-critical data. The best PC optimizer and the need of time is "IObit Advanced SystemCare 15 PRO".
IObit Advanced SystemCare 15 PRO is one of the best AI-powered PC optimizers that fine-tunes your PC and optimizes it well. It comes in both free and paid versions and, in this article, we will be focusing on the paid version. This software is well versed in PC optimization and offers various features, like removing temporary files, unused files, protecting privacy, cleaning traces of your internet browser history, registry cleanup and junk files to make your PC run faster.
IObit Advanced SystemCare 15 PRO comes with some attractive optimization features that enhance its integrity and usability among its users.
1. AI Technology and PC Optimization
With the help of AI Scan this software performs PC clean up and it also determines and ensures that a system works on its full potential by releasing disk space and increasing its productivity and output. This software can also make a personalized plan to auto-scan and clean-up tons of unnecessary logs, junk files, caches, leftovers from the third-party tools, hidden legacy applications based on its pc performance status and user's optimization habits.
2. Increasing PC Speed
I help increase your PC speed exceptionally by boosting its startup process and reducing boot time up to nearly 50%. Advanced SystemCare optimizes your PC with 30+ troubleshooters and also offers one-click fix solution
3. Data Privacy & Protection
Advanced SystemCare works and safeguards your private data professionally including security protection for confidential data and information. It prevents suspicious programs from accessing the important information by clearing traces that include saved passwords and disguises your fingerprints on 200+ programs and browsers, fixes the security exposures.
4. Faster Internet Speed:
Advanced SystemCare also helps in increasing internet speed by complete PC optimization which ultimately helps organizations and individuals to proceed with their internet activities conveniently. It helps by maximizing network bandwidth in just one click and smartly increasing overall Internet speed.
Advanced SystemCare 15 PRO is known to be an ultimate performance booster that demonstrate following features;
· Transforms an old PC into a new and quick one.
· Purifies your PC by boosting, cleaning, and fixing all kinds of PC problems with just one click
· It also protects your PC against all kinds of spyware and adware
· Magically speeds up PC startup, boosts internet connection, and the entire PC performance
IS ADVANCED SYSTEMCARE WORTH IT? – VALUE OF ADVANCED SYSTEMCARE 15 PRO
So, after all the above details, if you are still unsure about Advanced SystemCare, here's the answer to all your questions:
Advanced SystemCare is the one software that delivers what it claims!
It always provides satisfaction to its users and by being so popular in the software industry, it delivers what it says!
As a Windows PC optimizer, Advanced SystemCare is safe and secure. It is the most useful cleaner and optimizer tool with a user-friendly interface, AI Scan and efficient computer optimization functions that helps renewing your PC in just a few simple clicks.
Go. Try it yourself. It's Risk-Free!